the pawpawty sekurity team announces with heavy hearts that one of our own haz gone, suddenly and unexpectedly, to the rainbow bridge. for the last four months, we haz been blessed with the mad skillz of dokumentashun officer lexi-lou to keep track of all the silly anipals that tangle with sekurity during pawpawty.
tonight on twitter, lexi's mom wrote that lexi-lou "had a lot of health problems… The stress of the vet visit today must have triggered an underlying heart problem… she suffered acute congestive heart failure and a pulmonary embolism. Rushed her to the vet around 5:00 CST… She went over RB around 6:00 CST, in my arms. My poor baby girl."
dear lexi-lou,
the sekurity team will miss you so very much. you no haz
to be fraidy or feel sicks now though. someday we will see
you at the pawpawty in the sky.
with love,
captain snickers, sergeant shawnee & the team
IN LOVING MEMORY OF DOKUMENTASHUN OFFICER LEXI-LOU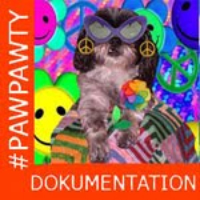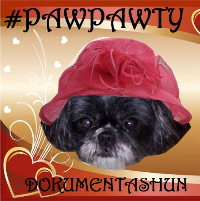 you can visit lexi-lou's bloggy to see her grate sekurity reports